How to Choose the Right Licensed Contractor for your Home Remodel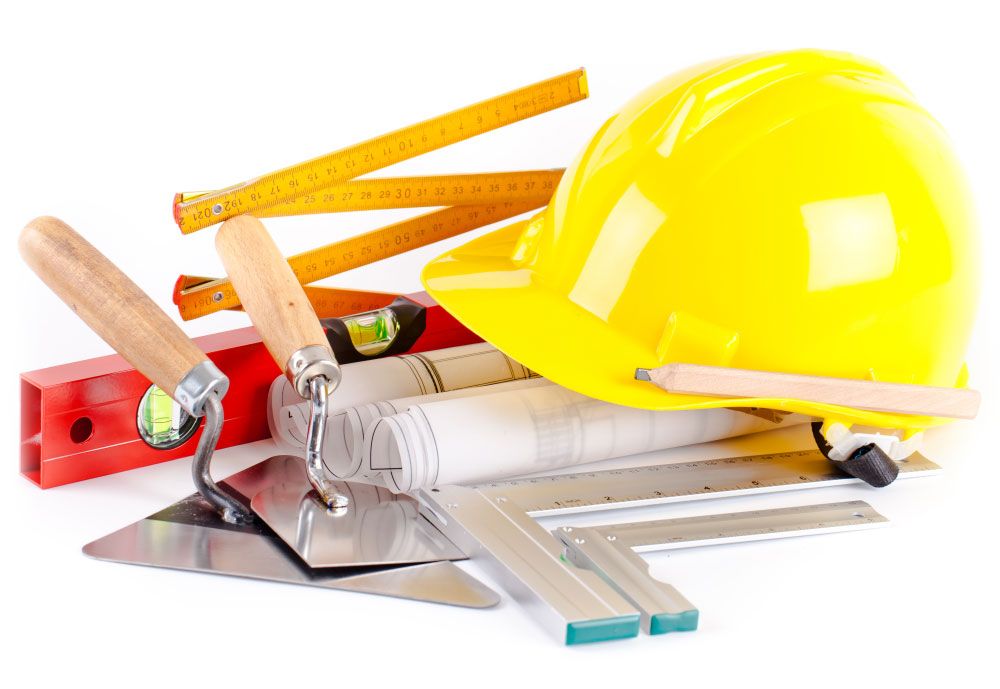 You've decided it's time for a bathroom, kitchen, or even a full house remodel and you don't want to try to do the work yourself.  Or, maybe you lack the time and skills necessary to tackle a DIY home project, so you need to choose a contractor to get the job done for you.
Homeowners often feel overwhelmed when it comes to choosing the right contractor for their home remodeling project. It's an important decision to make, after all, it's your home and money at stake.
Think of choosing a contractor like you're hiring a new employee for a job. If you were hiring an employee, you would take the time to research the applicant and make sure they are the right fit. You wouldn't just hire the first applicant, nor should you hire the first home improvement contractor you come across without doing your research first.
Licensed contractor portfolios are similar to resumes and they should be examined for previous work, licensing, insurance, and more. You should also ask friends and family for referral and sometimes get multiple competing quotes before making your decision.
Read on for our tips on how to choose the right licensed contractor for your home repair and remodeling.
Step 1: Ask Around
Your first step in finding the right contractor for your project is to compile a list of 10-15 local contractors who have the right skills and expertise to get the job done.
You can pull your list together by doing the following:
-Ask your friends and neighbors for recommendations, especially ones that have recently had renovations.
-Do an online search for contractors Columbia SC
-Take a look at online reviews and testimonials
Step 2: Check Portfolios
For best results, you'll want to choose a contractor who specializes in the exact type of remodel you need. If you want to remodel your bathroom, it makes sense to find a contractor that specializes in bathrooms and has a portfolio of recent work to show you.
Additionally, you should look for a contractor that has a creative eye as that can provide additional support throughout your project. Review all potential contractor's portfolios and find the one that has the most impressive and relevant work.
Step 3: Check Licensing, Certification and Insurance
If you're looking into several potential contractors, a good way to narrow your list down further is to ask about their licensing, certification and insurance information.
It's important that the contractor that you choose for your project have the correct licenses and certifications to complete the job safely and legally. Additionally, making sure that they carry liability insurance will prove helpful should any kind of accident happen on the job.
Step 4: Get Quotes and Hire Your Contractor
At this point, you should have eliminated any contractors from your list that offer subpar work. The last step is to price the job by asking for a quote.
If you have several contenders, you should schedule consultations with each of them and they will provide you with a quote for service as well as details regarding the timeline of the project and materials they would be using.
Keep in mind that it's not always better to go with the lowest priced bid. Sometimes the materials used and the amount of work will differ from contractor or contractor. Each home remodeling contractor offers their own unique methods and ideology, so it's important that you choose the one that best fits your needs and style.
Remodeling Columbia SC
When it comes down to finding the right contractor for your home improvement project, it's your job to do your research and find the one that suits your needs.
At Cayce Home Improvements, we offer some of the best building contractors Columbia SC has to offer. If you have a remodel project coming up, we'd be happy to show you our portfolio and give you a comprehensive quote for service.