How Remodeling Your Bathroom Increases the Value of Your Home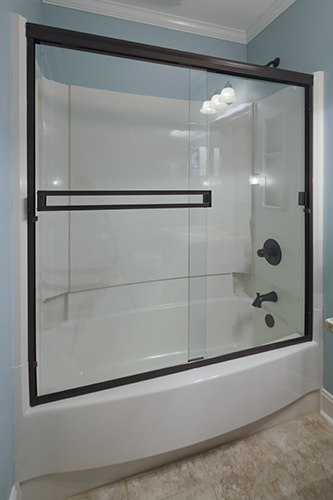 Bathrooms are an essential part of any home, but one that is sometimes overlooked. By updating your bathroom or adding a new bathroom, you can add some serious value to your home.
A good bathroom remodel is a great way to improve the salability of your home, while also making it more practical for you and your family. Potential homebuyers put a lot of emphasis on a home that has a beautiful and functional bathroom space.
An updated bathroom can be a deal maker or breaker in a home sale. Even if selling your home isn't on the horizon, having an efficient and comfortable bathroom space will bring your family joy and pleasure.
The Value of Bathroom Remodeling Columbia SC
Your outdated Columbia can usually easily be renovated within the parameters of your current space, without having to add on or do a major home remodel.
A lot will be determined by your budget. If you're budget is small, don't despair! There are plenty of ways to make small updates to your bathroom that can really increase the value of your home.
In order to determine what needs to be done, you'll first need to consider the practical aspects of remodeling your bathroom. Before any Bathroom Remodeling work can begin, it is important to make sure that everything works properly with no damages or leaks.
If there are any issues that need to be addressed, you'll want to have those fixed before moving on to focusing on the cosmetic updates. Keep in mind that plumbing, structural and electrical upgrades and fixes are usually costly, so knowing what needs to be done beforehand can be extremely beneficial when budgeting your bathroom renovation.
After making sure that everything is in top working order, you can start to think about the logistics of your remodel. First, you need to decide if you'll need a new layout, more room, or just an update on the current style. Determining this will help you figure out what your costs and budget for the project will be.
The Top 3 Bathroom Remodel Projects That Net You the Highest ROI
If you want to update your current bathroom but don't have the budget to completely gut it and start fresh, here are the top 3 smaller projects that will get you the best return on your investment.
1. Install a new vanity
The vanity in your bathroom is important. Its where you get ready in the mornings, perform your nightly self-care routines and more. Updating your vanity to make sure it's at a comfortable height and is visually appealing is one of the best ways to ensure a bigger return.
A new vanity will usually include; countertops, faucet, and sink. With the right designs and materials, you can have a gorgeous new vanity that not only serves you and your family but will be attractive to potential homebuyers should you decide to sell.
2. New Flooring
Replacing the flooring in your bathroom will dramatically change its overall appearance. Old, outdated flooring tiles can be engineered to look like wood or stone, which offers a cleaner, more modern look and feel. Additionally, you can install radiant-heat mats underneath your bathroom flooring which is an attractive feature for homes in cooler climates.
3. Install a New Tub or Shower
Particularly in master bathrooms, the current trend is to get rid of the bathtub and install a large, walk-in shower. Large soaking tubs are still a valuable option if you have the space, and you definitely want at least one tub in the home. Jetted whirlpool tubs are on the out now as they are difficult to maintain and often have troubles.
Many homeowners choose to install a luxury shower in lieu of a tub because they simply don't use their tub enough. Showers are more comfortable and convenient.
Whether you decide to remodel your bathroom with a new tub or shower, this is a simple way to add a lot of value and convenience to your home that can end up increasing the value of your home.
Hire the Right Bathroom Remodeling Columbia SC Contractor for the Job
When it comes to remodeling your bathroom, one of the most important decision you can make is finding the right contractor to get the job done.
Cayce Home Improvements has a long history of high quality bathroom renovations in Lexington and Columbia SC. Give us a call today to schedule your consultation!